INTERIOR PLANT MAINTENANCE
• Installation and Maintenance of Plants
• Free Replacement Guaranteed
• Flowering Plant Rotation
• Free Design Quotes
EXTERIOR MAINTENANCE
• Landscape Design, Consultation, and Installation
• Lawn Maintenance
• Live Flowers
• Fertilization
FOUR BOTTOM LINE BENEFITS OF INTERIOR OFFICE PLANTS
#1
#2
$$$ Savings - Improved Air Quality
#3
Enhanced Worker Productivity
#4
Lower Heating & Cooling Costs by as much as 20%
Plants can improve tenant occupancy and retention by 17%
Findings indicate that an adequate installation of interior plants in a modern, sealed office structure could save U.S. companies $129 billion via contributions to improved indoor air alone.
During recent studies, interior plants have enhanced worker productivity by 12%. Depending on the size of a company's labor force, an increase in productivity of this measure could translate into millions in final revenue earnings.
Proper selection and placement of plant materials can lower heating and cooling costs by as much as 20%.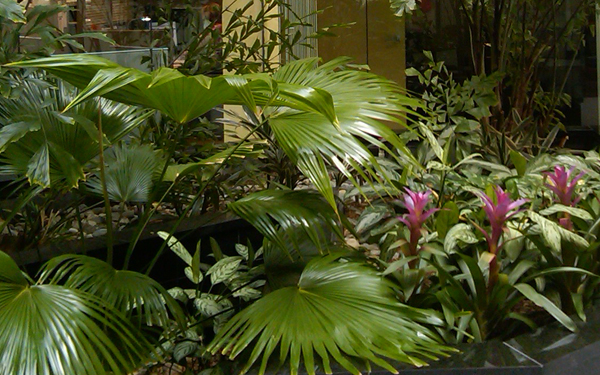 ---